Last updated on November 17th, 2021 at 11:33 am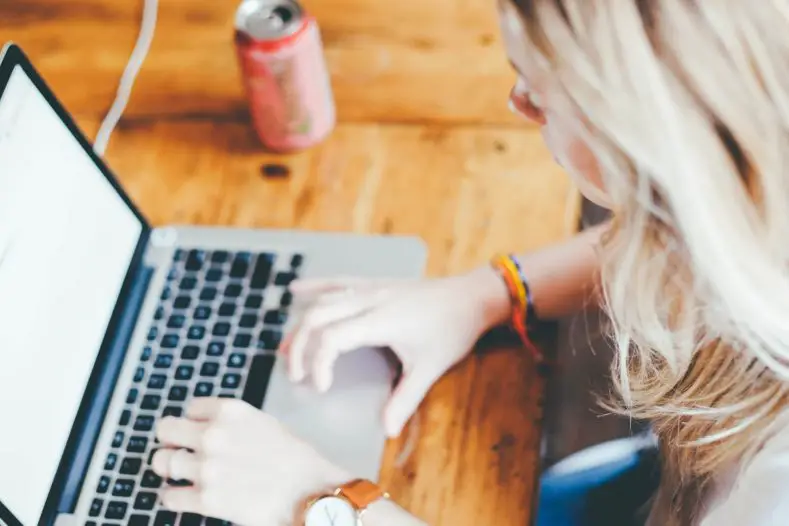 Winter weather can be intense, but weeks of snowfall also result in more opportunities for snow sports such as skiing. Hitting the slopes is an experience like no other: The rituals of putting on gear together, riding the ski lift, and hanging out in the ski lodge are something hobbyists and professionals never tire of. Hobbyists and professionals of all experience and skill levels love gathering and talking about their skiing adventures and discoveries on ski forums on the internet.
Forums generate skiing tips you can't learn anywhere else as they have such diverse user bases having countless conversations and sharing unique ideas. Ski forums on the internet are a smart place to start if you're new to the sport and want to learn how to be a better skier.
They're fun and enriching learning resources and social platforms for skiers of all levels. Take a look at this list of some great skiing forums to check out today.
1. Share a Love of Skiing and Other Sports at Teton Gravity Research
Teton Gravity Research is a site that delves into all things skiing and many other kinds of outdoor adventures, too. The site's forum has a strong focus on skiing and a following among the community but also has subforums on sports as obscure as bullfighting. (That subforum and the fishing subforum may be reasons for some vegans/vegetarians and animal rights activists to avoid the site, but there's nothing unarguably bad-spirited about the forum.)
The site and forum started in 2015, founded by Steve and Todd Jones. They don't make the number of members public, but there are millions of posts on the site up to the present day. It's clear that it's a popular, trusted spot for skiers to swap stories and tips. 
Take a look at the Teton Gravity Research forums here.
2. Join a Fun Family of Skiers on snowHeads.com
Another major contender in the skiing forum game is Ski Club 2.0 at snowHeads.com. This ultra-friendly, casual site has 59,153 registered members. It's based out of the UK and opened in 2001. 
Clear, public information about the people who started the forum isn't available. snowHeads moderators include the user weatherhead, who joined in 2007, and a group of moderators called the Piste Patrol that includes the user "admin," who joined in 2004.
snowHeads has subforums focused on important issues like skiing for disabled people, how to prepare your body for skiing, and how to recover from ski injuries. While the people who run the site operate out of Britain, it's open to hobbyists and pros all over the world.
This site isn't a hotspot for competitive skiers, but there is a "snowSports" subforum. It also gives other winter athletes a nod with the "snowBoarding" subforum. You can also take a look at "Resort Reviews and Trip Reports" to or your household members and others who aren't into skiing but go with you anyway.
See if you want to join the snow-heads here, at snowHeads.com.
3. Keep an Eye on Aussie Conditions at the Ski Forum
If you live in Australia or want to visit and ski there, the Ski forum is for you. As the site is known as "Ski," the forum also has an easy-to-remember name—Ski Forum—and launched in 1995. An impressive 30,108 forum members reflect the site's long history and good reputation.
They don't state who started the forum anywhere non-members can see. Ski does list a single forum moderator under "Notable Members:" Ian D., from Newcastle.
The main site focuses on Australian snow cams, reports, and weather. The forums discuss skiing conditions, too, but have a wide range of other topics to engage in. People who live in other countries can learn about Australian snowsports and share information to help Australian skiers on the travel forums.
Check the weather down under and chat at Ski.com.au's forums.
4. Achieve Greatness at SkiTalk
SkiTalk used to be called Pugski.com and focused on performance first and foremost. The forum still has a competitive angle but encourages all kinds of skiers to join in. SkiTalk started as Pugski in 2015, founded by Phil and Tricia Pugliese. 
The founders are industry professionals, and the site has won awards from snowsports organizations. This is a reputable forum you can trust, sporting 6,588 members. Join in the SkiTalk here.
5. Join in Worldwide Conversation at J2Ski
J2Ski is a global community featuring discussions about weather conditions and current events affecting skiing all over the world. Unlike many of these forums, J2Ski sticks to skiing. In addition to information about the sport itself, it also has information about travel and accommodations for your ski travels.
A unique feature of the site is a long, public list of every member and when they registered—This may not be the forum for you if you prefer a private profile. There are 136,287 registered members, the oldest of which registered in September 2003, and more join all the time.
The site is based out of the United Kingdom and its staff members are Patrick Thorne, David Pellatt, and Iain Martin. If you'd like to add your name to the ever-growing member list, check J2Ski out here.
6. Find an Acclaimed Sorority of Skiers at TheSkiDiva
If we're being honest, skiing has a sexism problem—as do most other sports and all kinds of institutions outside of athletics. There's been some progress towards ending the issue in skiing and there's more to come. Yet, finding safe spaces for female skiers in the meantime isn't the simplest task.
Good news: We have the perfect destination for any woman frustrated by male-dominated spaces with sexist and macho attitudes. TheSkiDiva is an award-winning forum by and for women.
Wendy Clinch started the website in late 2006. It's not the biggest forum, with 6,733 members as of the writing of this article, but it's very active. Take a look at TheSkiDiva's forum here.
7. Learn Something for Everyone at Newschoolers
Newschoolers is a forum as cool and casual as its name sounds. Skiers all over the world come together to socialize and answer questions about the sport and about everything else you can imagine, too. The broad focus makes it a wonderful place to find new friends who ski.
This forum is an older one, founded in 1999. Newschoolers is part of a broad network of other forums and blogs affiliated with Men's Journal magazine.
Newschoolers.com doesn't offer information about who started the forum, but the founder of Men's Journal is Jann Wenner. Greg Emmanuel is now the content director at the magazine.
They aren't forthcoming about how many people use the forum, either, but the forum is very active nonetheless. Meet some of the members of the Newschoolers forum here.
8. Get Northeastern Know-How From AlpineZone.com
Whether you live there or love to ski in the region, AlpineZone.com's forum has everything you need to know about skiing in the mountains of the Northeast.
This regional forum has a lot in common with the Australian Ski Forum mentioned earlier in this list. Like Ski Forum, there's a focus on skiing but plenty of information on other ways to explore the area, such as snowboarding, hiking, backpacking, and road biking.
This is another old site, started in 1998. It's owned and run by Nick and Stef Reuter. They're administrators on the forum, which seems to have started several years later. AlpineZone now has 18,830 members.
This forum is a great opportunity for skiers visiting the area to learn from locals. You'll have access to insider skiing tips that tourist guides don't list and can find less busy ski trails. Pick up some Northeastern know-how at AlpineZone.com, here.
9. Expand Your Knowledge on Liftlines Skiing and Snowboarding Forums
First Tracks!! Online Ski Magazine is a publication focused on both skiing and snowboarding. The site has been active since 1999 and has a forum called Liftlines. The admin team isn't available to the public, but the forum's longevity and the fact it's still quite active show that they know what they're doing.
It has a worldwide community, with subforums for Eastern, Western, and Midwestern North America, Europe and Asia, and Australia. You might have noticed that the list is missing a couple of inhabited continents.
That Africa and South America are missing shouldn't deter people from those continents from joining. There's still a lot for them to learn as there are forums apart from those regional options. They can also learn a lot about skiing and snowboarding conditions on other continents from the regional subforums.
Take a look at the forum if you want to join this long-lived snowsports community.
All the Ski Forums on the Internet and Other Information You Need
These ski forums on the internet are wonderful places. You can meet hobbyists and professionals, read gripping stories, and learn valuable tips.
You can't—get all the ski information you need for success from forums, like how you shouldn't get all your news from Facebook. Skiing Lab is a handy place to find more resources and tips about the best products for performance, safety, and comfort.
It's never too late to learn more about skiing! Click on another article to expand your knowledge base and become a better skier.