Ski manufacturers recommend replacing ski helmets once in every five years. More frequent skiers may want to replace the helmet more often. If you are involved in a crash, you should always inspect your ski helmet after to see if it needs to be replaced. You should always treat your ski helmet with care and protect it from getting damaged when transporting and storing it.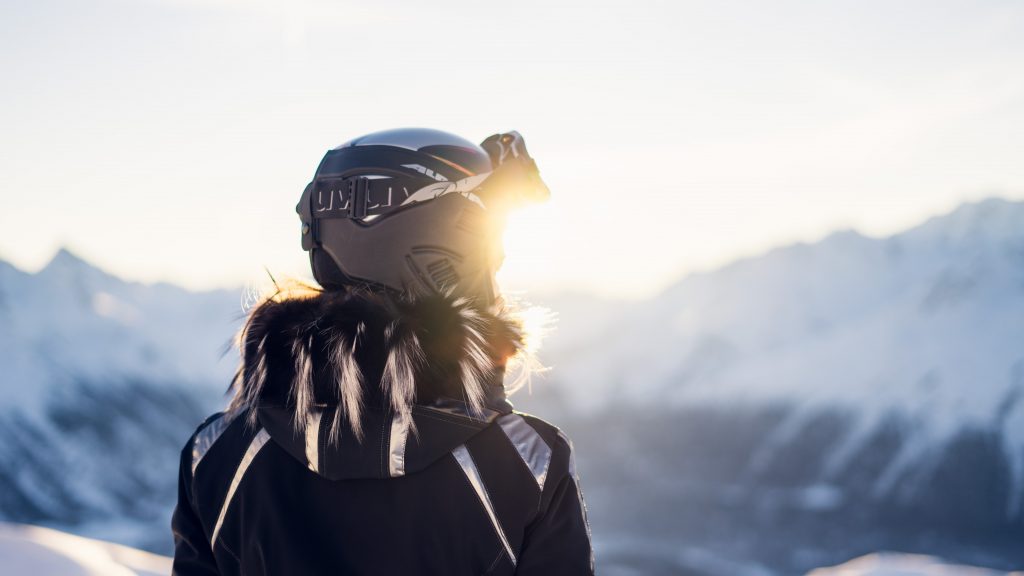 If you want to enjoy skiing without worrying about possibilities of injuries after crashes you must ensure that your ski helmet is in good shape. This leads us to the question how often these helmets should be replaced. This article answers this question aptly. Read on to find out more.
What's the right time to replace a ski helmet
The majority of the ski manufacturers recommend replacing ski helmets once in every five years. There are also others who feel that people using ski helmets regularly should get the gear replaced after two years of continuous use. However, you must always get it replaced immediately if it develops visible fractures or gets involved in a serious crash.
Ski helmets mostly come with a hard plastic shell layer on its outside. It's inner lining, on the other hand, is made of a material called expanded polypropylene or EPS. For those who don't know, EPS is basically plastic beads containing air bubbles. These beads are packed together firmly and are capable of absorbing energy on impact.
Many feel that it may not be wise to discard old helmets that are working fine. However, experts feel that replacing old helmets after a certain period is good as constant wear and tear might result in occurrence of invisible cracks and flaws.
How to spot if a helmet is potentially broken
You should find answer to the following questions to identify potential cracks in your ski helmet.
Did you take a spill
You should never forget to inspect your helmet meticulously every time you take a spill or crash. In fact, skiing experts inspect their helmet whenever they gear up for skiing.
Inspection should involve checking both the outer and inner walls of the helmet. That's crucial as the two layers work together by displacing energy in order to keep your head fully protected. Make sure that the exterior doesn't feature any ding or dent. The inner layer, which is crafted out of an energy absorbing material, on the other hand should remain completely intact.
Do you treat your ski helmet roughly
If you are one of those users who toss their helmet onto rooftop carriers of their cars or throw them into car trunks, your gear is that high risk of getting damaged quickly. Such actions would leave your helmet at high risk of having noticeable gouges, dents, and dings.
So, if you have the habit of treating your helmet roughly, checking it frequently for damages is mandatory.
Different types of helmets
Ski helmets can be classified into two types based on their construction. They are:
ABS
They are traditional pieces featuring a foam liner on the inside along with a sturdy plastic shell. This deadly combination makes the helmet extremely tough but also adds serious bulk and weight to the gear.
However, despite being substantially heavy ABS is picked by a large number of users thanks to its low price. It's particularly a good choice of skiers who are looking to buy their first helmet. It would also be a good buy if you want to have a second option in your kitty. Above all, the helmet would serve the most crucial need i.e. offering a tough shield to your head against hard hits.
Hybrid in-mold
The majority of the mid-range and almost all high-end ski helmets are made using hybrid in-mold technology. These pieces feature a combination of a thin polycarbonate shell and EPS foam liner all through its body.
To be more precise, the two materials are molded together to give the helmet a tough finish. Such integration helps in cutting weight and allows the helmet to absorb maximum impact as a single unit. The ventilation of these hybrid models is significantly better than the ABS units.
What makes a good ski helmet
To make sure that the helmet you are buying is of good quality you must consider the following factors:
Helmet components
Ski helmets are much different from the skateboard or bike helmets. They come with some unique features like moisture wicking liners, temperature sensitive material, ear coverage, etc.
The shell i.e. the outer layer of these helmets should be rigid enough for protecting your head against abrasions, knocks, and sharp objects. The materials used should ensure that the impact energy is spread over a greater part of the gear during falls.
As mentioned above, the inner liners of these helmets are made using EPS foam. If your helmet doesn't have EPS on its inside it would fail to absorb impact and your chances of having head injuries would increase significantly.
Fit and sizing
You should feel comfortable when wearing the helmet. The helmet must sit on your head perfectly and should make you feel comfortable. When testing the fit of the helmet you must wear the goggles you usually use while skiing.
Here, it must be noted that trying before buying is possible only if you are purchasing the product from a physical store. However, with so much offers available at online stores, you might prefer placing an order online. In such cases, it's important for you to know how to measure for your size.
Place the measuring tape just above your ears and around 1 inch above the eyebrows. For determining your head's circumference, keep the tape level and measure around the biggest part of the head.
Every product available online would come with a size guide. Thus, once you have your measurements ready, picking the helmet that would fit you best shouldn't be difficult.
The ideal helmet will never feel tight but will offer you a snug fit. You should avoid wearing helmets that keep rocking back and forth. They are too loose to keep you safe when skiing. Also, do shake the head sideways; you should buy a smaller piece if the helmet shifts.
Make sure that the chinstrap of your ski helmet fits back against your throat. This will eliminate possibilities of the helmet coming off following an impact. The chinstrap must fit snugly; however, it must still allow you to chew and swallow food without making your feel pinched or choked.
Accessories and features
Here are some accessories and features your helmet should possess:
Vents
Look for a helmet with vents. Vents allow cool air to enter and ensures that the sweaty and warm air escapes out of the helmet easily.
There are some models that possess removable plugs. When using such units, you will need to take off the helmet for adjusting airflow.
The best option available today, however, are the helmets featuring adjustable vents. You will only need to push a lever for fine-tuning the helmet's airflow level. This can be done without interrupting your ride.
Liners
You can customize the level of warmth offered by the helmet by using detachable drop liners and ear pads. You can remove these liners and wash them whenever required.
Audio
Some high-end models feature built-in speakers, which would allow you to listen to your favorite music when skiing. You will also be able to take phone calls when riding with such advanced helmets on your head.
Camera mount
You can get a helmet-mounted camera like the GoPro for capturing the track you are riding on. For that, you must ensure that the helmet you are buying comes with a camera mount.
Hard case
If you want your helmet to last for years, you must get a hard travel or storage case (usually sold separately) for keeping the helmet. This will allow the helmet to remain shiny and damage free for many years and will also make traveling with it much easier.
Ski helmets of today are better than ever before
We are happy to state that the modern-day ski helmets are much better than those available a few years back. They are not only more attractive aesthetically, but are also more well ventilates, comfortable, easier to maintain, and lighter.
Today's manufacturers are using technologies such as Soft Shell, Fidlock, Koroyd, and BOA fit adjustment for ensuring that these helmets fit users perfectly and keep their heads protected.
While almost all top helmet models come with adjustable ventilation, there are some that allow dual ventilation adjustments. In other words, there are little possibilities that you will become a victim of overheating.
Earlier, skiers had to wear goggles for keeping their vision organized when riding. Goggles are still popular among skiers but some modern-day helmets feature visor and don't require the user to wear goggles.
Helmet makers are constantly working to improve the level of protection users get. Today, you will come across several helmet models that are manufactured with multi-directional impact protection system or MIPS. The inner shell of units featuring this technology rotates inside the helmets and absorb maximum impact following crashes. The technology allows ski helmets to protect users' heads even against an oblique impact.
Conclusion
To conclude, we would like to state that you must take good care of your helmet to ensure that it lasts its lifetime. If your helmet is broken, it would be a good idea to get it replaced immediately instead of repairing it.