Skiing is an adventurous sport. It looks easy but skiing is difficult especially for beginners. Adventurous sports are often dangerous. Due to the difficulty, different types of ski runs are divided according to the angle of inclination.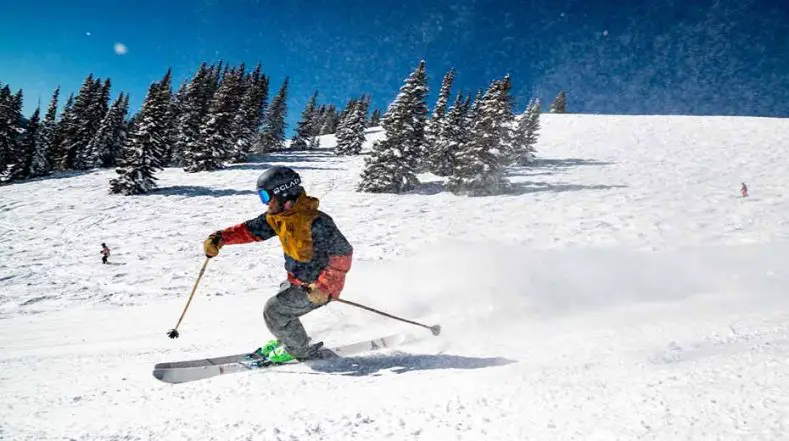 Make sure you are ready before heading out to the slopes, se our tips below.
Are you ready for blue runs – Checklist
There are certain points which will let you decide if you are ready for the next level.
You should not be a complete beginner.
You have mastered the green runs.
You should have a friend or instructor with you for the first few times on the blue runs.
You should be mentally prepared about the difficulty and how it is different than the green grade.
As always, you should have proper skiing equipment to go for the next grade.
You should be sure that you are going for the blue runs and it is is not categorised as the black grade.
Remember you should always feel like it's time to advance to a more difficult slope before you are try it out.
Types of ski runs
There are many types of ski surfaces and different countries categorised them according to their standards. Japan and New Zealand have a different name for the same type of surface.
In America, the ski runs are divided into four main types. These types are green, blue, black, and double black.
???? Green
These are the easiest surfaces for sport. When you want to learn, you should start with the green standard. It is inclined from 6% to 25%. A person can easily control the speed on this angle. After a person has mastered the green ski grade, he can go for the next level.
???? Blue
It ranges from 25 % to 40% of the inclination. This can be considered moderately difficult ski slope. You cannot go to this surface directly because you need to master some basic techniques before going to this slope.
⯁ Black
Whenever a slope is inclined above 40%, it can be considered as the black grade. This is one of the most difficult types. These are only for the absolute experts of the sport.
⯁⯁ Double black
When the slope is above 40% inclination and the track is small, it can be considered as double black because of double difficulty as compared to the black grade.
You can read more in our article on ski slope levels.
How to ski blue runs
When you want to start skiing on the blue runs, you will have to prepare your mind to follow some steps. You have to be prepared for the upcoming difficulty. Here are some steps that you should follow to go for it.
Learn first
Going for the green grade is easy but when you want to go for the blue runs, you will have to take proper lessons. You can go to the local skiing school or ask a professional skiing expert to give you lessons before going to the blue runs.
Know the difference
Sometimes you are looking for the green grade surface but you end up going for the blue grade surface by mistake. Same can happen with the blue grade as you may end up going to the black grade surface. Always select a site which is certified as the blue grade. Knowing the difference will give you an idea if you can handle the skiing on a surface or not.
Choose a suitable location
When you know about the different grade of the ski runs, you will have to choose the site now. You should select a site that is safe for skiing. You should never go for a site that is abandoned because the slope inclination at those spots can be variable. You should select the location that is certified as a blue and it is a popular spot.
Take a guide first time
If you are going to the blue runs for the first time, you need to take your skiing instructor or asking an expert friend with you. You should never go to the blue runs alone for the first time. After you have experience with this surface, you can go alone also.
Take the leap
This is the final step and you can wear all the protective equipment before starting. Get your gear ready and stand on the edge of the slope. You are going to need a push with the power of your hands and you can go to a speedy skiing adventure.
Reference