Last updated on February 8th, 2021 at 08:14 pm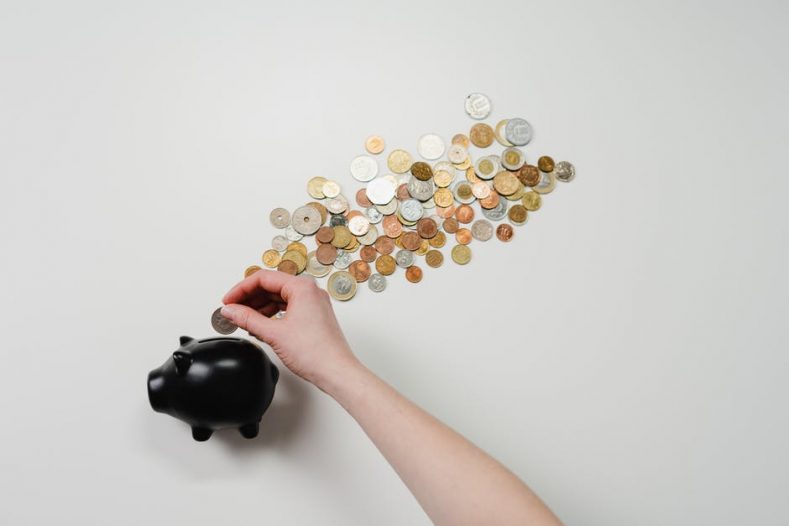 Are you new to skiing? Do you wish you could do it more often? Are you wondering how much it will cost you?
Skiing is an incredible sport that burns calories, strengthens your muscles, and improves your mood. Yet the cost of skiing involves a bit more than a pair of skis and a new pair of snow pants. 
Here's what you need to know about the cost to ski.
Why Ski?
You may have gone skiing a few times with friends and realized that it's something you can see yourself enjoying long term. 
Skiing is quite an active aerobic activity that can improve your cardiovascular endurance. It can help you to burn calories and lose weight, which will decrease your risk of disease and improve your overall health. Outdoor exercise can also improve your blood flow and increase your exposure to Vitamin D, which can also boost weight loss.
Skiing strengthens your lower body muscles in particular and improves your balance and agility. It can also boost your mood and give you excellent bonding time with family and friends. 
If you find you have a knack for swooshing downhill, skiing could be an excellent pastime you enjoy for months every year. Yet you'll need to take a few things into account.
How Much Does Skiing Cost?
The total cost of skiing will depend upon a number of factors. The quality of your equipment is one of the most important things to think about.
A pair of skis itself costs anywhere from $400 to $1,000. You can purchase skis for beginners that are less expensive than those intended for experts. Used skis are also less expensive than new ones, but you'll need to do your homework and make sure you're getting a durable pair. 
Renting skis is cheaper, at around $25 to $45 per day. If you're only planning on skiing a few times each season, this may be the way to go.
Downhill ski poles can cost you as little as $40, but they can also run you as high as $200. Ski boots are important because they can enhance your skiing performance and increase your comfort. Yet they can run you anywhere from $200 to $500.
Ski jackets are designed to insulate you while you layer them. They can cost anywhere from $100 to $1,000. 
You'll also want to purchase a pair of ski pants so your legs won't get wet and cold on the slopes. These can run you from $100 to $450.
And don't forget about your hat, gloves, and scarf. These add extra warmth on the street, but they're critical when you're sailing downhill. Proper ski gloves will provide the right warmth and fit without compromising your movement.
Ski goggles can cost anywhere from $15 to $100. They're important for protecting your eyes from the elements and injury.
A ski helmet is important for protecting you from injury. You can rent these for about $15 per day, or purchase one for $30 to $100.
How Much Will You Pay to Get on the Lift?
The average lift pass costs around $85.52 per day. You can save money on your daily rate by buying a weekly pass. 
The actual cost of your lift ticket will depend a lot on where you're skiing. A resort in Colorado, for example, will cost you a good deal more than a lesser-known mountain in New Hampshire.
If you're planning on skiing a lot, a seasonal ski pass may be the way to go. The cost of these will vary depending upon whether you're buying passes for adults or children. And you'll need to take into account how often you'll actually be skiing to determine whether or not purchasing seasonal passes is worth it.
You'll also want to take your accommodations into account if you're planning on staying somewhere. Some folks are lucky to live close enough to a mountain to make skiing a day trip. Many, however, will need to travel and stay overnight.
For the average family of four to stay at a top ski resort, you'll end up spending anywhere from $2,500 to $3,000 without meals or flights. 
Of course, you don't need to stay at a four-star place. You can always look at alternative vacation rental sites for people who are renting their homes out or look in the area for budget hotels. And there's nothing wrong with eating your meals at a fast food joint!
How Can You Save Money on Skiing Costs?
If you aren't planning on skiing every weekend, you may want to consider renting your equipment to save a few bucks. If, however, you're planning on skiing a lot, purchasing quality equipment could end up becoming the better value. It also helps to stock up on your gear during the spring, when you can get great deals on skis and equipment.
You can get great deals on seasonal resort passes if you buy during the off-season. In addition, it's possible to get package deals that include a resort stay, lift tickets, and rental cars. Smaller, more low profile resorts can also save you some bucks.
Skiing in the spring can also mean you'll save money on food, lift tickets, and gear rentals. You'll also enjoy less crowded slopes and even get a nice tan!
The Cost of Skiing
Skiing is an expensive hobby, but the cost of skiing may be well worth it if it improves your overall well-being and family life. Purchasing ski equipment could also be a great value if you plan on going often. If you're looking for discount skiing options, a little research can help you get a great experience for a fraction of the price.
Don't stop getting smart about skiing now. For more great advice, check out our categories gear and travel.