Last updated on December 30th, 2021 at 01:08 pm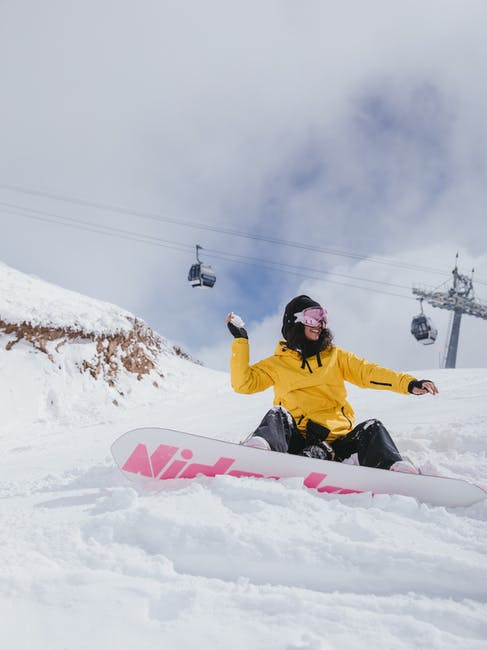 Low altitude ski resorts can offer comfortable riding for skiers concerned about high altitude conditions. Skiers looking for North American resorts close to sea level can find several in northeast areas, including Maine, Connecticut, Massachusetts, and Quebec, CA.
High altitude resorts in Colorado offer some of the most impressive slopes you can find, but there are downsides to high elevation skiing. Frigid cold and unprotected alpine heights create more severe conditions that can make for a less than pleasurable experience, especially for novice-intermediate skiers. If you go high enough, you may even experience altitude sickness, taking every last bit of joy out of your time at the mountain.
For mild conditions, picturesque tree-lined trails, and laidback riding, a low-altitude mountain is an ideal choice.
It may seem like you would sacrifice size, snowfall, and trail quality with a lower mountain. But there are plenty of ski resorts throughout North America that give you an amazing experience well below the cloud line. Here are 10 of the best slopes you can find less than 500 feet above sea level.
Ski Sundown, Connecticut
Located in New Hartford, Connecticut, Ski Sundown is 450 feet above sea level, boasting one of the higher bases on this list. The small mountain has come a long way over the years to get the most out of its 650 feet of vertical drop.
What began 52 years ago as a 3-run hill has transformed into a 16-run family fun center, complete with two terrain parks and night skiing on all but one of its trails.
Most of the trails are geared towards beginners, as half of the trails are green circles. But for thrill-seekers, the double black diamond Satan's Stairway, which opened in 2014, is the steepest trail in the state, with an added mogul run to challenge even the most advanced skiers.
Marble Mountain Ski Resort, Newfoundland and Labrador
At only 33 feet above sea level, you would think that any mountain has limited potential. Marble Mountain Ski Resort in Newfoundland and Labrador defies those expectations, featuring nearly 1,800 feet in vertical drop. It is the highest alpine resort on Canada's East Coast.
One high-speed quad and two fixed-grip quad lifts take skiers to the top, where they can choose between 39 trails, including two terrain parks and seven mogul runs.
Most trails are intermediate-advanced. There are six double black diamond runs to outweigh only five green circles, making Marble a more challenging, expert-friendly descent. Still, with an annual average snowfall of about 16 feet, you may want to push your limits to take advantage of some premium conditions.
Spring Mountain Ski Area, Pennsylvania
Spring Mountain Adventures is about 45 minutes northwest of Philadelphia. The mountain rises just 78 feet above sea level at its base and 528 feet at its peak, with its slight 450-foot vertical drop containing 45 acres of skiable trails.
The mountain only features nine trails, one of which is a tube run, but the variety of activities outside skiing provide something for everyone. Non-skiers can enjoy unique offerings like zip lines, rock climbing, and the recently opened ice skating rink.
Mount Southington, Connecticut
Right at 100 feet above sea level sits the base of Mount Southington, a 14-trail family ski area situated in central Connecticut. Like Ski Sundown, 100% of the trails have snowmaking machines to make a solid foundation to support natural snowfall.
The mountain features terrain for skiers of all skill levels, with six green circles for beginners to balance two black diamonds and two terrain parks for experienced riders. Although it's not quite as large as Ski Sundown, Mount Southington does feature the only man-made mini halfpipe in Connecticut.
The 51 acres of skiable area runs four chair lifts, two carpet lifts, and a handle tow. All stay open for night skiing across the entire mountain.
Blue Mountain Resort, Pennsylvania
Sitting 90 minutes from both Philadelphia and NYC, Blue Mountain Resort is Pennsylvania's tallest ski hill, with 1,082 feet of vertical rise starting only 458 feet above sea level. A total of 16 lifts, including Pennsylvania's first six-pack, service 40 runs.
The resort packs in a full day of riding, and whether you're a downhiller or park bum, there's plenty to fit your style. There are 15 green circle runs offset by 11 black diamonds and four double black diamonds. If you're trying to catch some air, you'll find plenty of space across five terrain parks.
The longest trail stretches 6,400 feet (2,000m), and night skiing is up across 96% of the mountain. It's a space for skiing as long and far as you want, but it goes even further for those who don't ski or snowboard. The resort is lively all year long, featuring disc golf, laser tag, archery, ropes courses, and more.
Le Massif, Quebec
Le Massif ("The Massive" in English) overlooks the head of the St. Lawrence River in Quebec. The aptly named mountain feature 52 trails that traverse over 2,500 feet of vertical drop, the highest east of the Rocky Mountains.
The mountain gets exceptional annual snowfall, so only 70% of its 400+ acres runs snow-making machines. If you're an experienced downhill skier, this mountain is for you. Along with the gracious amounts of powder, 55% of the trails are black diamond or harder, perfect for pushing yourself across a variety of terrain.
One drawback of many larger mountains is the lack of night skiing, and you see that with Le Massif. Jibbers won't get as much use out of the enormous area either because, despite its size, the mountain only offers up one terrain park.
West Mountain, New York
At a hair over 1,000 vertical feet, West Mountain gets close to being a mid-size mountain. The mountain is located near beautiful Glens Falls, NY in the Adirondack Park.
There are 31 trails, including two terrain parks, available for skiing day and night. The whole upper mountain is serviced by two triple chairs and one quad chair lift.
If the rest of the family wants to hit the slopes but skiing isn't for you, the tubing runs are almost as impressive as the trails. Up to 14 lanes are open for the season, with tickets getting you two hours of undisturbed tubing.
Camden Snow Bowl, Maine
The Camden Snow Bowl is 235 feet above sea level, which you can see for yourself. The resort is the only ski area you'll find on the East Coast that has a clear ocean vista.
The Snow Bowl has been in operation since 1936. Since then, the mountain has grown to include 15 trails, 11 glades, and two terrain parks. Two chair lifts, a triple and a double, service the mountain, and five runs stay open for night skiing.
Along with skiing, a newer tubing hill was added for the 2021-2022 season. But what makes Camden stand out is the toboggan run, a 400-foot gravity-driven chute that serves as the site for the annual U.S. National Toboggan Championships.
Alyeska Resort, Alaska
On the other side of the U.S., tucked away in southern Alaska, is the tallest member of this list, the Alyeska Resort. It may start at only 250 feet above sea level, but it climbs 2,500 feet of vertical rise to the top of the lift-served mountain.
The site of the U.S. Alpine Championships as recently as 2009, Alyeska has a rich history as a premier skiing destination.
One tram and two high-speed quads are the main features of the eight-lift system that service the mountain. It features a challenging descent, highlighted by North America's longest double black diamond run. Fortunately, there are plenty of pristine beginner options among the mountain's 76 trails, which receive over 55 feet of snow each year!
Mountain Creek Resort, New Jersey
Mountain Creek is a 1,000 foot-vertical playground brimming with activities from skiing to ziplining to an alpine coaster. In the summer, the winter resort transforms into a water park for year-round fun.
The resort located in Vernon Township uses two high-speed quads, one gondola, and five other lifts to cover its four peaks.
It may not be the tallest mountain or the steepest, but if you like terrain park riding, Mountain Creek heavily caters to your style. One entire peak is nearly dedicated to terrain parks. A total of 18 park runs are available for riders of all skill levels to show off their moves.
Check Out the Best Low Altitude Ski Resorts
Skiing at lower altitudes doesn't have to compromise quality. There are plenty of down-to-earth slopes to fit any style and any skill level. With this list of North America's best low altitude ski resorts, you're bound to find a one-of-a-kind experience no matter where you go.
Looking for even more offbeat skiing adventures? Check out our post on indoor resorts to find comfortable climate-controlled ski areas around the globe.