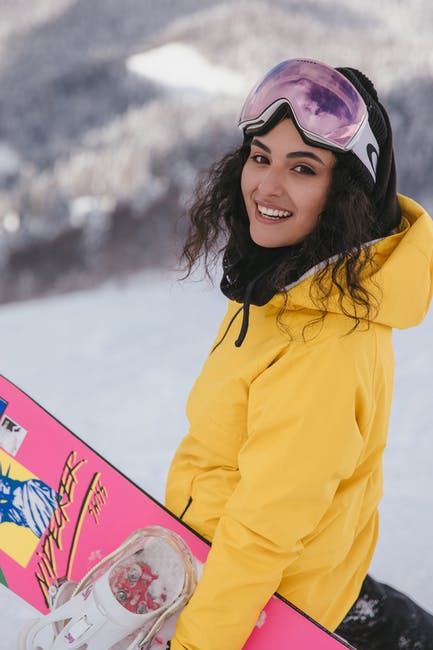 The skiing season in Seattle runs from December to early April. It used to start around Thanksgiving but climate change is resulting in warmer November temperatures. Sometimes resorts don't open until mid-December.
Are you dying to hit the slopes and enjoy everything that the skiing season for Seattle has to offer?
From the tranquility of The White Pass to the famous views of Mount Rainer at Crystal Mountain Resort, there's a treasure trove of incredible skiing and snowboarding experiences to enjoy within a few hours drive of Seattle. 
Here's your insider guide to the Seattle skiing season.
Seattle Skiing Season Tips
Here's our advice for the skiing season in Seattle.
Book early. There are a lot of savings to snap up if you book your lift passes 7 days in advance or longer. 
Choose your venue based on what it's best known for, for example The Summit at Snoqualmie has a famous ski school.
Get further discounts on parking at some venues if you carpool. For example, you can qualify for free VIP parking at Steven's Pass. 
Wondering When To Ski?
The absolute best time for skiing in Seattle is between mid-December and March. In January and February, at the peak of the season, all the slopes in this guide are flooded with happy skiers and snowboarders.
Climate change is having an effect on when the season starts and it's getting later every year. Each resort also has different opening dates so it's best to check the website and monitor the weather closely before booking your trip. 
Wondering Where To Ski?
Now, we've established the best time for skiing in Seattle, let's talk about the best places to go. Here's the quintessential list. 
Mount Baker
Mission Ridge Ski and Board Resort
Steven's Pass
The Summit at Snoqualmie
Timberline Ski Area
Crystal Mountain Resort
Grouse Mountain
Whistler Blackcomb
The White Pass
Mount Baker
If you're looking for a ski area with deep, powdery fresh slopes Mount Baker Ski Area is your go to resort in Seattle. Located off Mt. Baker Highway in Deming. This resort is famous for its freshly fallen pistes. In fact, it snowed 1,140 inches in the 1998 – 1999 season and broke world records. 
This powdery venue is also famous for expert terrain in-bounds that make it perfect for advanced skiers. 
There are some extremely dangerous areas at this resort and a natural half pipe, so beginners should select slopes carefully. It's approximately 133 miles from Seattle and just under a 3 hour drive.
Lift Ticket Prices
$57 midweek adult
$63 weekend and holiday adult (ages 16 to 59)
$28 children ages 7 to 10
$38-40 children ages 11-15
$39-54 for seniors
Mission Ridge Ski and Board Resort
Located at the top of the Wentachee Valley, Mission Ridge  is a photo opportunity resort that juxtaposes a dry desert sunk in the valley, evergreen foliage in the Western Cascades and a small but fun ski resort. There's only one ski lift but the night skiing is magical for those who love to stargaze. Book in advance to avoid disappointment for their evening skiing sessions.
If you're taking your RV, you'll be very happy. The venue's 15 RV spots are available by reservation or on a first come basis for just  $35/night. 
Beginner and intermediate skiers will appreciate the gentle and nurturing slopes.
Lift Ticket Prices
$75 for adult daily
$10 children up to age 9
$55 children ages 10-17
$65 for ages 18-24
$35 ages 70 and up
Steven's Pass
Off Stevens Pass Highway, Skykomish the Steven's Pass resort received relatively recent (2018) upgrades. Those upgrades transformed it from a thrifty ski spot popular with overnight RV visitors to a more polished venue. Previously, long queues for lifts slowed down this resort at the height of the season, not any longer. 
There are fall-line runs and open skiing but there's limited parking available and they easily reach capacity. If you choose to carpool you can qualify for free VIP parking. 
Lift Ticket Prices
Change daily! For the biggest savings check the website and buy your passes in advance.
The Summit at Snoqualmie
The Summit at Snoqualmie is great for beginner and intermediate skiers and snowboarders because it's famous for being a great place to train and improve. Their motto is even, 'where Seattle learns to ski and snowboard'. Their ski school is worth a visit for anyone who wants to build confidence or up-their-game. 
Speaking of beginner skiing, we also wrote a guide to off piste skiing for beginners that you might like reading. The resort is just off 1001 State Route 906, Snoqualmie Pass.
Summit at Snoqualmie is a great place to perfect your ski turn radius. The resort has three detachable, high-speed quad chair lifts.
Lift Ticket PricesLift tickets are priced dynamically but generally…
$36-70 for adult daily
$9-13 for children ages 6 and under
$21-48 for children ages 7 to 12
$22-46 for seniors
Timberline Ski Area
The Timberline Ski area and lodge is within easy reach of Portland for a day-trip spent on the slopes but excellent accommodation is available at the lodge itself. It's located approximately 227 miles from Seattle or a 4 hour drive. This resorts claim to fame is its very long season. Timberline is the only ski area in U.S.A that is open for ten months of the year. It's also located near the top of an 11,245-foot volcano, Mt. Hood.
The winter season at Timberline Ski area begins early to mid-November and continues through the end of May.
Lift Ticket Prices
$75-87 for adult daily
$65-72 for children ages 15 to 17
$49-52 for children ages 7 to 14 and seniors
Crystal Mountain Resort
The Crystal Mount Resort is off 33914 Crystal Mountain Blvd. Crystal Mountain. It's well-known locally as Washington's biggest ski area. Famous for the incredible Mount Rainer views and with a peak at 7,000 feet, it's an unmissable skiing experience. 
At just 85 miles from Seattle (2 hour) and with some of the most desirable slopes in the world, it's easy to see why the prices reflect that. Legend has it that skiers over 80 years of age can ski for free. There are 58 runs to choose from. 
Lift Ticket Prices
$65-101 for adult daily
$16-46 children ages 5-12
$57-88 ages 13-22
$16-$46 for seniors
Grouse Mountain
Off 6400 Nancy Greene Way, North Vancouver, British Columbia lies Grouse Mountain. This is a skiing resort which is a must visit for tourists from the US and Canada. 
The North Shore Mountains are dotted with three popular skiing areas. Grouse, Seymour and Cypress, each of which hold both visual appeal and skiing appeal. 
Grouse Mountain is just 150 miles or about 3 hours drive from Seattle. The resort has 33 runs and 14 of them are available for night skiing.
Lift Ticket Prices
$72 for adult daily
$27 children ages 5-12
$52 ages 13-18
$52 for seniors
Whistler Blackcomb
Whistler Blackcomb is located on 4545 Blackcomb Way in Whistler, British Columbia. It's 218 miles (4 hours drive) from Seattle. The Whistler resort is a thriving place that attracts visitors who don't even plan on skiing. Why? Because of the bustle of nightclubs, restaurants, cool bars, an outdoor ice rink and a movie theater. 
You'll go for the skiing, but stay for the entertainment and delicious fine-dining. There are 18 restaurants to try.
Lift Ticket Prices
$118-123 for adult daily
$54-62 for children ages 7 to 12
$90-$105 for children ages 13 to 18
$95-111 for seniors
The White Pass
Off 48935 U.S. Highway 12, Naches, The White Pass is a sleeper resort with some very instagram worthy views. A cosy Inn and short lift lines make this a place of peace and tranquility unlike any other on this list. 
It's popular with South Sound residents but it should be popular with anyone who wants to feel zen. The focus at The White Pass is on the peaceful, romantic and exhilarating joy of hitting some fluffy and dreamy slopes. Located 146 miles from Seattle or a 3 hour drive, it doesn't usually open until mid December but it's worth the wait. 
Lift Ticket Prices
$73 for adult daily
$5 for children ages 8 and under
$52 for children ages 9 to 16
$5 for Super Seniors, ages 73 and older
Longing For The Start of The Seattle Skiing Season?
We hope you enjoyed our insider guide!
We recommend visiting resort websites for further information. Be sure to double check lift ticket prices as they may change. 
Keep browsing the Skiing Lab website for lots more excellent articles about skiing, travelling and enjoying the snow around the globe.
Wishing you could hit the slopes but reading this off season? Well, you might like to read our guide to 11 indoor ski resorts around the world.